Have you ever logged on to your Netflix account and felt stumped on what to watch? Well tadaaa ~ look no further because I, Netflix binge watcher extraordinaire, have just compiled a short list of Neflix shows that don't suck (to me anyways) for you to choose from! I'm currently digging these shows in no particular order and I know everything is based on preference, so I'll give you a little summary of them and whom I would recommend each show for.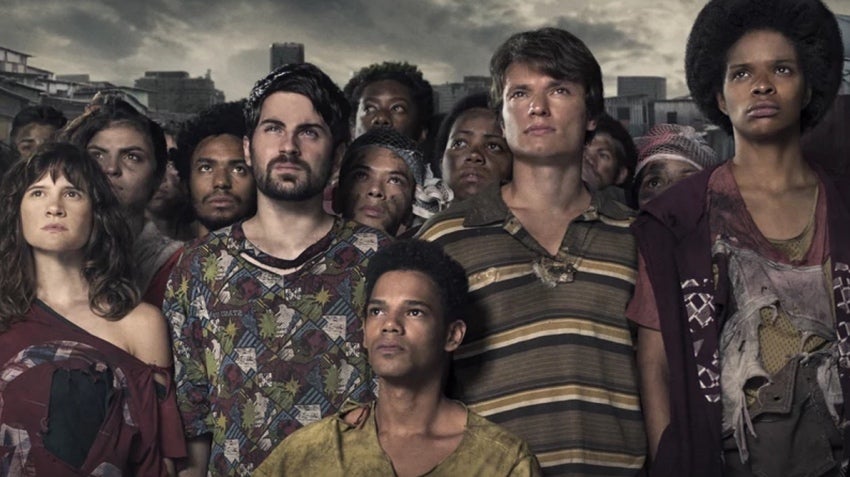 3% – It is a Brazilian show picked up by Netflix. People on the Inland live in poverty with a select few people that get to live in wealth on the mysterious Offshore. However, when people turn 20 years old, they get one chance to prove themselves worthy of living on the Offshore by going through a series of tests called the Process. The show is called 3% because that is the percentage of people that end up passing the Process. In each episode, they go through a test and they do a flashback, in which they focus on a character's background story, why, and how they got to become a part of the Process. I watched it dubbed and while it's a bit strange watching it like that at first, you get used to it and I think the show's worth it. There's only one season out in the U.S. now but they're coming out with a second one! Recommended for people that are fans of the Hunger Games and Divergent trilogies.

No Tomorrow – A girl breaks up with her longtime boyfriend and meets a carefree guy that believes that the Earth is going to get hit by an asteroid. He has an "Apocalyst" which is basically a bucket list and he tries to check off one thing off his list every day and he tries to convince everyone about his theory. It's really funny and I surprisingly found it to be inspiring because it reminded me to live my life to the fullest and of all the fun things I want to check off my own bucket list. Recommended for people that want something easy and light-hearted to watch. There's only one season on Netflix so far if you don't want to commit to a whole bunch of seasons just yet, it's perfect!
Quantico – In the first episode of the first season, the main character is an FBI agent that wakes up in the middle of the aftermath of a terrorist attack in New York City not knowing how or why she got there. She is being framed by someone and becomes the FBI's main suspect and has to figure out who it is to prove her innocence. The only tip she has is that it was someone in her class at Quantico. In each episode, they do flashbacks to when they were all at Quantico for training to the present time. Each episode will leave you thinking it's a different person. There's only one season up on Netflix now but season 2 did start and there's going to be a new episode on March 20! Recommended for people that love mysteries, whodunnits, and FBI/CIA types of shows/movies.
Chewing Gum – It is a British TV sitcom picked up by Netflix. The main character is a 24 year old girl who lives with her very religious mom and sister in an apartment with neighbors that are the polar opposite. She has been with her boyfriend for years and while she wants to take their relationship to "the next level," he is very religious and does not respond well to her sexual advances. This show is so funny and had me non-stop rolling with laughter. There's currently one season on Netflix with season 2 being broadcasted now. Recommended for people that enjoy comedic shows with sexual jokes.
I live in NJ so it is currently snowing like crazyyy, which means it's the perfect time to catch up on your favorite shows or start new ones! What's your favorite show on Netflix?
Don't forget to put your email to get notifications from my posts!
xo Jill